MR. JAMES RUDIBAUGH
Mr. James Rudibaugh, 9th Dan, started The Art of Karate in 1976 and studied several different Martial Arts including Karate, Tae Kwon Do, Judo, and Boxing. He incorporated all of these Arts in his classes in hopes the students would find what works best for their own need and abilities. And even though he passed away in December 2015, his teachings are living on within all AOK students and Instructors.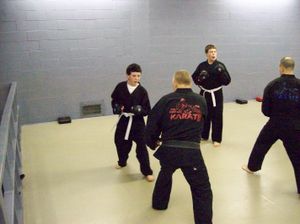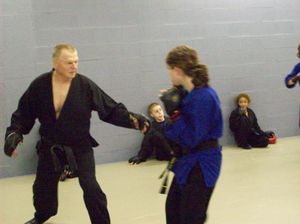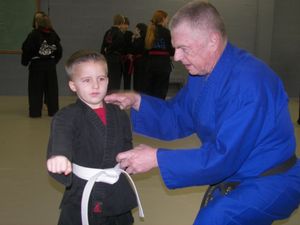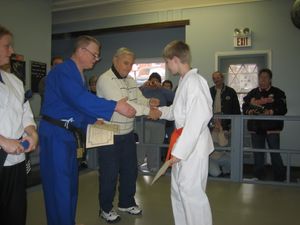 MS. HEIDI RUDIBAUGH
Ms. Heidi Rudibaugh, Grandmaster 8th Dan and daughter of Mr. Rudibaugh has been studying Martial Arts since the early age of 4. She received her Black Belt in 1987 and starting teaching in August of 1999. 
Ms Rudibaugh is passionate about teaching and the positive impact that Martial Arts makes on students not only in the school but in their every day life.
She is also our Kickboxing Instructor.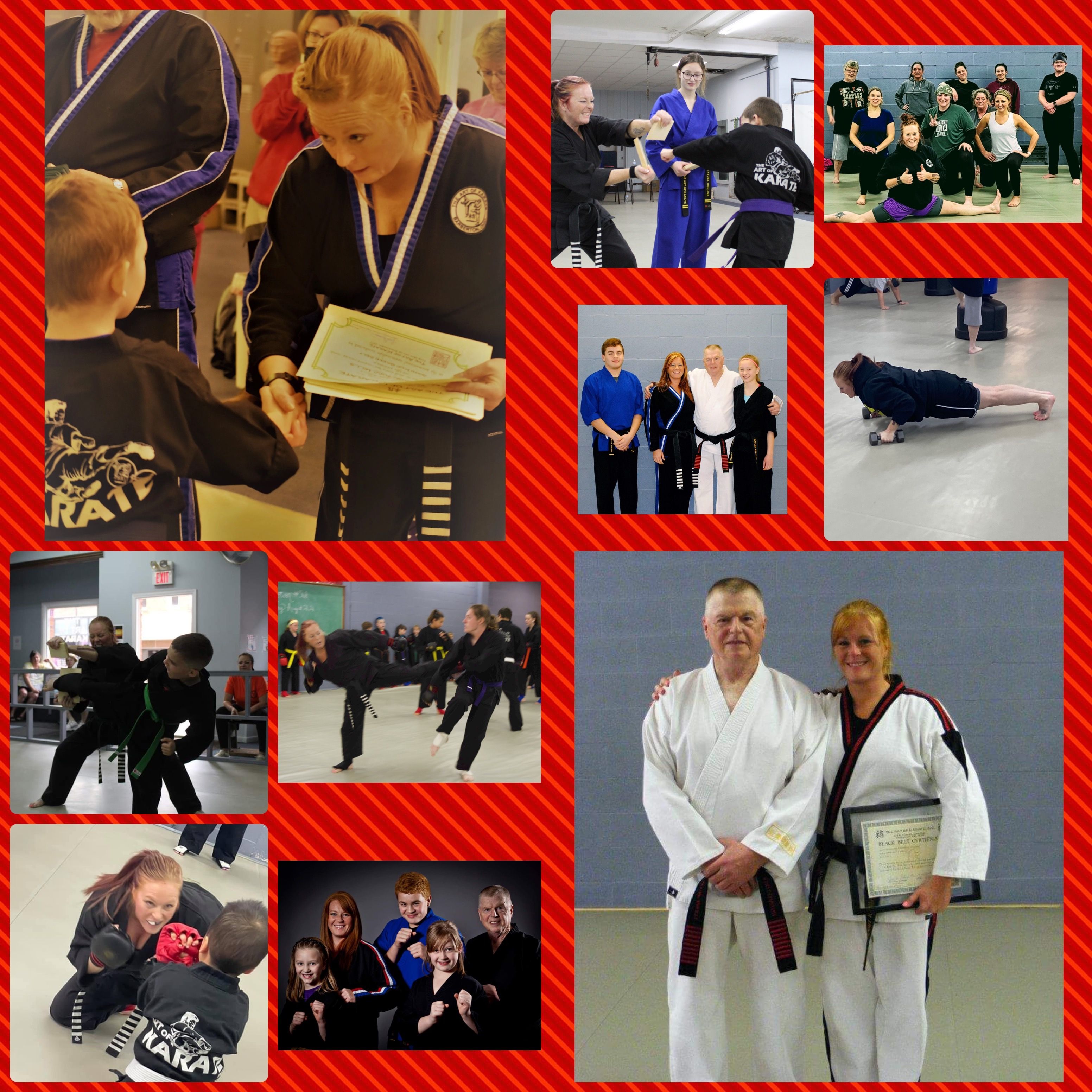 Mr Jerry Tribble began his Martial Arts career in 1989 and became the 118th Black Belt of The Art of Karate in 1992. He took a bit of a break to pursue his career and have a family but made the decision to come back  and continue his studies.
He began teaching the 4:30 class in April 2015 and accomplished his 4th Dan in February 2019.
He feels it is an honor to teach the students and learn from them as much as they learn from him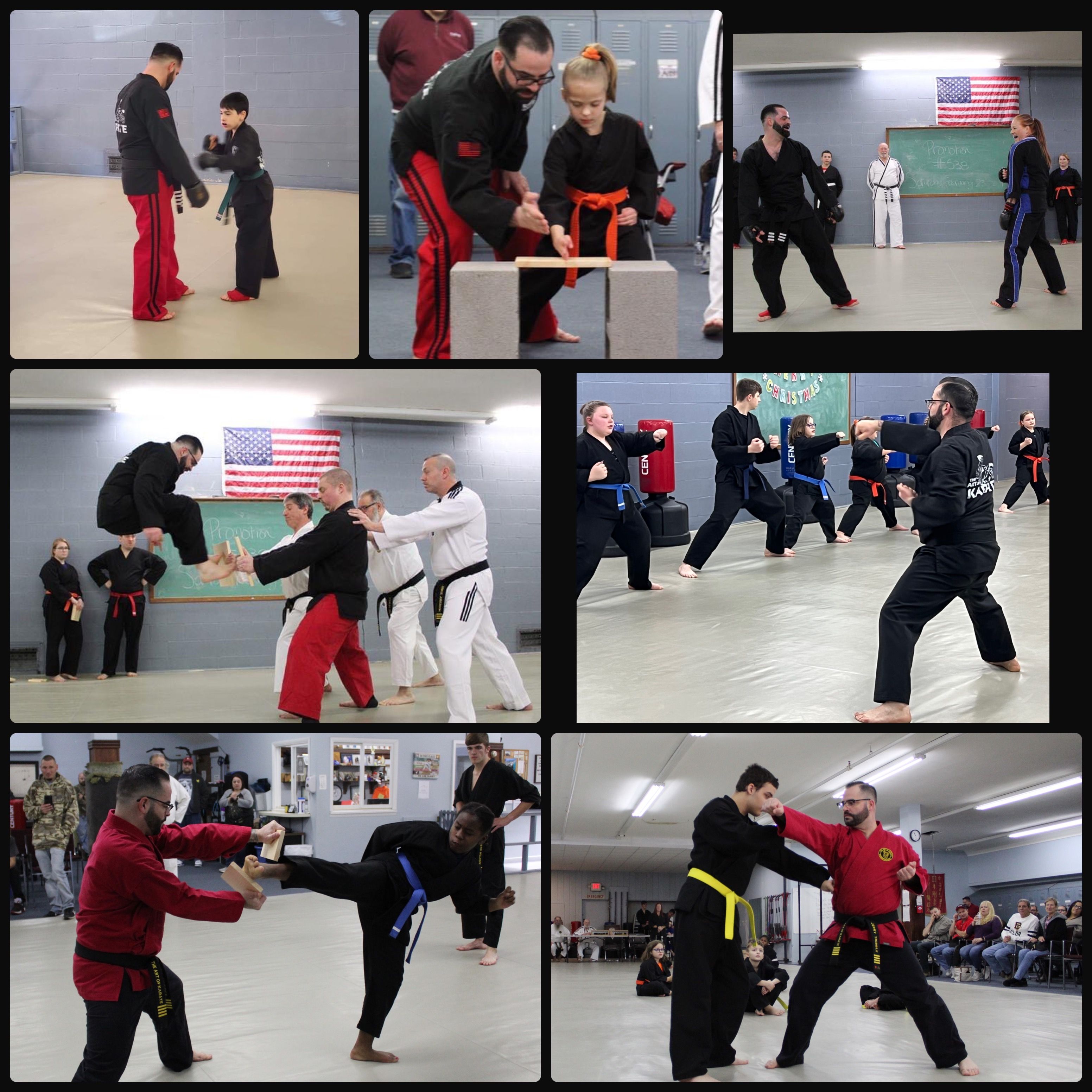 Miss Kendal Conley began her journey with us December 2016. She came from another school so she started with us as a green belt. She worked incredibly hard to learn our curriculum and became the 267th Black Belt of The Art of Karate August 2018.
She achieved her 2nd Dan November 2020 and has been teaching the Saturday class for a little over a year. 
Miss Conley is pursuing her Master's in Clinical Mental Health Counseling at Ashland University and is on track to graduate December2022.
She enjoys seeing the students grow both in Martial Arts and as individuals and  looks forward to many years to come at AOK helping trading the next generation of Martial Artists.