Congratulations
to the July 2023 Student of the month Jasmine Gravius. She has been with AOK since 2018 and received her Black Belt in May of 2022.
She is an unbelievably talented young lady who has come so far in the last 5 years. She is one of the most dedicated and hard-working students we have ever had. She never quits and is the first to step up to help when someone needs it.
Congratulations
Miss Gravius on this amazing honor. You earned every bit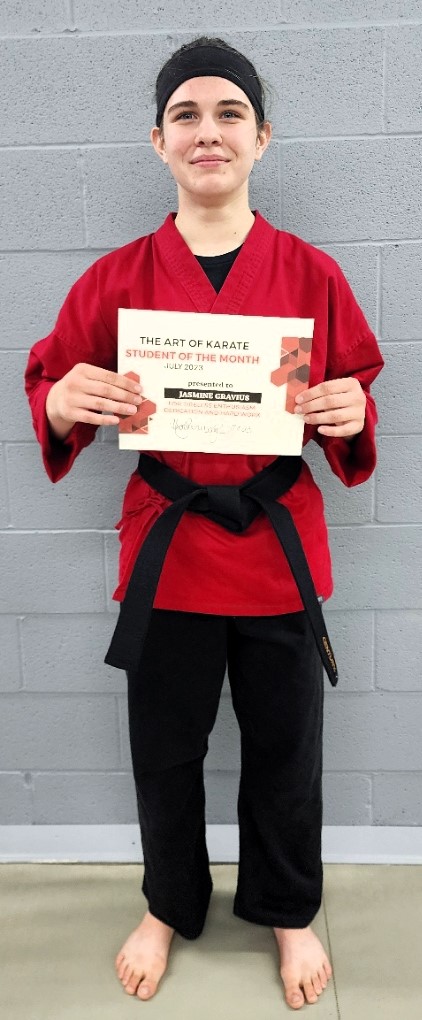 !